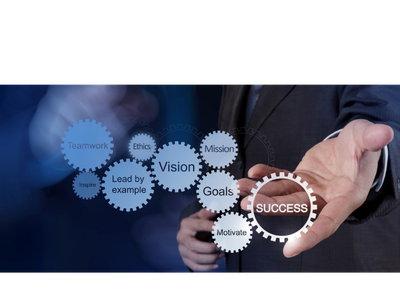 Our company has more than thirty years of cargo handling experience, and over the years we have achieved operational excellence and market need sensitivity through our long and result oriented service partnerships with our clients. Today, these have inevitably yielded total confidence in our capability to carry out various logistics innovations.
Rapid Inc. as a Total Logistics Service Provider offers international and domestic forwarding, brokerage, tariff consultancy, warehousing, PO management, trucking, special project cargo handling and local distribution services.
Our resources as well as our track record in business make us confident that we have the technical and professional capabilities to provide you the best service that you expect.
Our commitment is to provide you the best logistics solution tailor fit to your operational requirements. Your company can be assured that you are dealing with a logistics partner that gives high importance to safety, customer driven, reliable and professionally competent.
Our Vision:
"To be known as a premium service provider with a rock solid reputation in the industry being professionally competent, trustworthy, committed and a reliable logistics service provider."
Our Mission :
"To provide premium services focusing on cost and operational efficiencies to deliver the best and most reliable service while offering competitive prices to our CUSTOMERS."

Our Core Values :
RAPID INC. BUSINESS ETHICS POLICY STATEMENT
EMPLOYEES
All employees are treated with dignity and respect with equal employment opportunities given to all irrespective of their race, religion, gender, sexual orientation, maternity, marital status, family status, disability, age, or national origin. Employees are offered a safe and healthy workplace and the company will not tolerate any form of harassment.
HEALTH AND SAFETY
The company is committed to providing a safe and healthy working environment for all of its employees. There is a program of regular health and safety check and seminars conducted annually to ensure awareness. The company extends all health benefits including annual medical check up to ensure all employees remain fit for work.
CUSTOMERS
The company commits to seek and build long term partnerships with its customers by being professional, honest, straightforward in its dealings at all times. We will take reasonable care avoid misleading statements, concealment and overstatement in all of its official correspondence, statements and advertising. The company respects and commits to protect the confidentiality of all information obtained from its customers.
SUPPLIERS
Suppliers will be chosen on the basis of price, quality, delivery, service, and integrity. The company's choice of suppliers will be made objectively. Honesty, Transparency and Commitment will be paramount in the company's dealings with its suppliers.
COMPETITORS
GOVERNMENT REGULATIONS
The company will commit to comply with all international, national, and local legislation affecting its operations. It will strive to follow the best practice in corporate governance. It will meet its tax and other government obligations such as compliance to permits and licenses. It will not make any financial contributions or offer support to any political party.
GIVING AND RECEIVING GIFTS AND ENTERTAINMENT
Employees will neither seek nor accept for themselves or others any gifts, favours, or entertainment without a legitimate purpose from any person or business organisation that does or seeks to do business with, or is a competitor of Rapid. Gifts, favours, and entertainment may be given to others at the expense of the company as long as these are consistent with customary business practice and are not excessive in value.
ANTI BRIBES AND CORRUPT PRACTICE
The company does not allow the direct or indirect offer, payment, solicitation, or acceptance of bribes in any form. The company has a separate Bribery Policy in place which examines in detail the procedures all employees must follow to avoid involvement in any situation which might lead to the offer of bribes. The policy makes it clear that any employee found to be involved in any kind of corrupt practice is likely to be immediately dismissed and may well have committed a criminal act which could lead to prosecution.